Air Curtains
Sensotherm are the exclusive distributors of Teddington Air Curtains throughout the East and West Midlands, Bristol, Avon, the Southwest and South Wales.
Why Consider an Air Curtain?
It's simple physics that hot air rises, the effect of this on open doors is heat loss, cold air enters at low level and expensive heated air escapes above it, it's simple economics that this costs money.
An air curtain works by providing a barrier of heated air across the door opening stopping entry of the cold air and the escape of that precious heated air from within, hence offering considerable energy savings.
At this stage we understand the importance of the principle of the air curtain, however now it is vital to understand that our systems are true air curtains, not just a door curtain blasting hot air in a poorly defined manner, allowing cold air to enter in pockets. To illustrate this point clearly a standard Teddington air curtain is 40% more efficient than a standard door curtain and if you opt for one of our Greentec models complete with the patented Evolvent or Convergo system you will save a further 40% on top!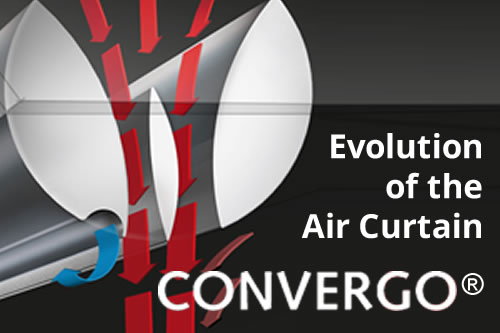 On top of the standard use areas in Shops, Offices, Education Centres and Health Care Buildings, Teddington are particularly strong in Industrial models and can provide units that will provide a true curtain of air even at a mounting height of 9 metres above floor level, for use in large factory, foundry, workshop and distribution centres.
A full range of units for the different needs of cold stores are available. Units have also been used in waste transfer stations and complex manufacturing facilities to retain unpleasant smells within the facilities without the need for costly chambers (both in monetary terms and space).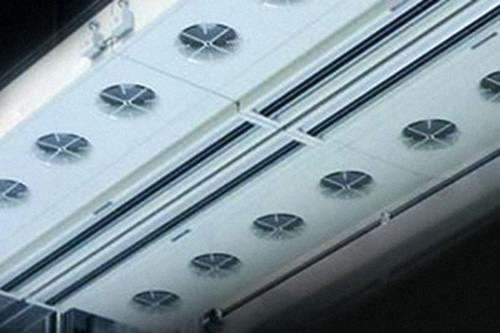 We can supply units for use on LPHW, Electric and VRF for heat in winter and cooling in summer. In most instances one of our standard models will meet site requirements however in those occasional special situations that crop up we will happily design and manufacture special units.
If you have a project you require an air curtain on please fill in the selection check list available in the download section, send it to us and let Sensotherm do the rest or alternatively contact your local representative.
Technical Downloads
SHOP AND BUSINESS
INDUSTRIAL
DESIGN
GENERAL