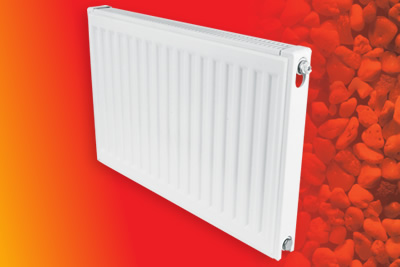 Technical Info
Concept Ultra 2000
Quality high heat output Steel Panel Radiators.
First impressions are important. The good looks, superb finish, exceptional build quality and heating performance of the Concept Ultra 2000 range of radiators from Sensotherm, offer a sensibly priced, modern designer radiator giving efficient and economical heat with style.
High output
Comprehensive range
10 year guarantee
Quality paint finish
Easy installation
Factory-fitted top and side panels
Peace of mind quality service
Designed for efficiency and style, Sensotherm radiators are manufactured using state-of-the-art production technology. The unrivalled output level will maximise the potential of any heating system, and is certified to BS EN442: 1997.
The Ultra 2000 range is one of the most comprehensive on the market today. With a choice of single, double and triple convector radiators in lengths from 400mm - 3000mm, and heights 300mm, 400mm, 500mm, 600mm, 700mm and 900mm there is a sensotherm radiator for nearly every application.