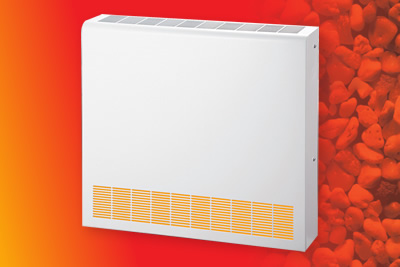 Technical Info
SafeRad LST Radiators
Full flexibility to suit special project requirements
Saferad has been designed with our clients to ensure warmth with safety and security and fully conforms with DHSS N.H.S. Estates specification for safe surface temperatures, ie. maximum 43°C at system design 82/71/20°C.
An extensive range of low surface temperature radiators with a variety of panel styles.
B.S.R.I.A tested for compliance.
One piece casing requiring no on site assembly- no separate parts to work loose over years of use.
Manufactured from 1.5mm steel with additional panel strenghthening.
Heat emitter tested to 13 Bar for a working pressure of 10 bar as standard with a 10 year guarantee on the heat emitter against failure due to material or manufacture defect.
Casing secured separately to the emitter by Allen Key bolts (for additional security) meaning no pressure applied to the casing is transferred to the emitter or pipework.
Rounded top profile casing for extra safety and care.
Our flexible manufacturing process allows us to offer factory cut outs to suit site pipework and TRV options meaning no unsightly knockouts or on site cutouts.
Floor mounted option with back panel for in front of glazing.
Saferad, Safety with style.