Welcome to Sensotherm
Sensotherm is a specialist supplier of central heating radiators and valves to all sectors of the commercial heating market. Established for over 30 years, the Sensotherm range has grown to encompass all types of radiators from our core LST and Steel Panel radiator ranges to designer Tubular Steel radiators, Towel Rails and now Air Curtains including an extensive industrial range.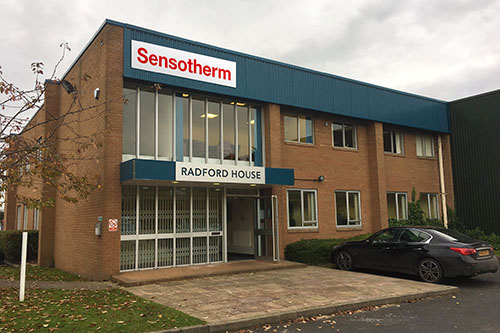 At Sensotherm,
we're with you all the way ...
At Sensotherm, we ensure that once you have dealt with us you will come back again. Our experienced sales force, backed by our technical sales team at our Head Office in Telford, ensure that whether you wish to specify Sensotherm products or install them, assistance is with you at all project stages.
See how dealing with Sensotherm can benefit your business.
Sensotherm is excited to launch a high quality range of innovative convector radiators.
Each product in this new range offers the usual Sensotherm benefits of high aesthetic appeal, quality build, long life and low initial cost.
Sensotherm is also proud to offer these new convectors as standalone products in their own right for building in to architectural features, whilst all the time maintaining effective controllable heating.
Sensotherm is the exclusive distributor of Teddington Air Curtains throughout the West and East Midlands, Bristol, Avon, the Southwest and South Wales.
Simple physics says hot air rises. The effect of this on open doors is heat loss. Cold air enters at low level and expensive heated air escapes above it. It's simple economics that this costs money. An Air Curtain works by providing a barrier of heated air across the door opening, thereby stopping entry of cold air and the escape of precious heated air.